Are you already registered in another portal?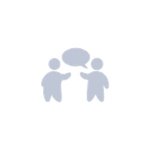 Herzlich Willkommen - Welcome
Closed, Public (no account necessary)
Description
Welcome to the first Open Innovation Platform, which addresses not only solution processes in business and industry but also scientific, social and political questions.
You, the idea seekers and givers, are the people who put the 'Ideas' into "Land of Ideas". It is you who will be coming together in our 'Innovationskraftwerk'. Ideas will crystallise, fostering in Germany a climate in which innovation can thrive - both at home and abroad.
Register for free, login submit ideas. This is how it works ....
Edit Section