Are you an ideas person?
Want to fulfil your potential and see your creativity bear fruit? Then enter one of our current ideation competitions!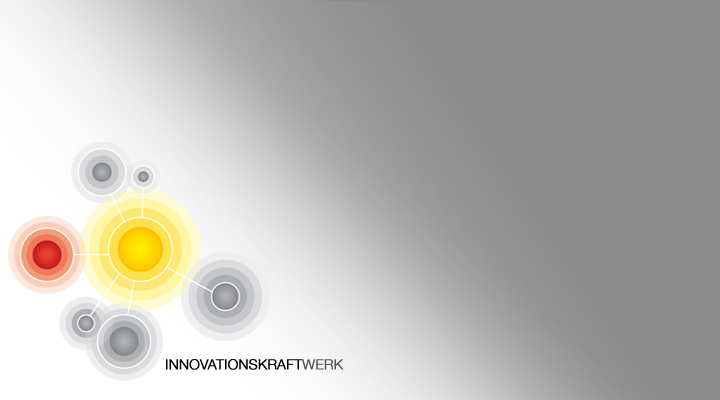 Get something out
of your ideas!
There are rewards for the best suggestions. You will also forge contacts, meet equally dynamic people, attract the attention of the public and the business community.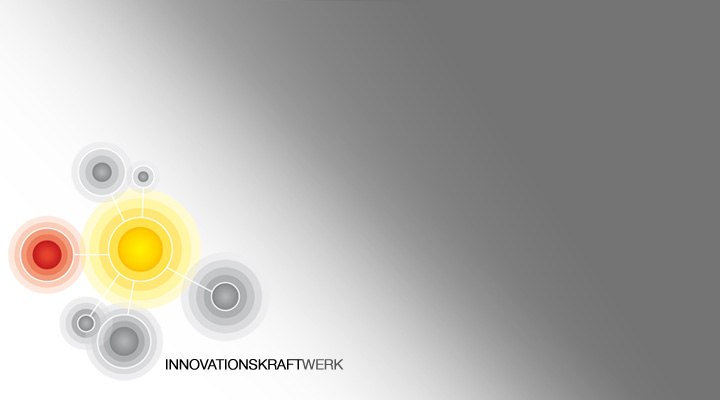 Select an ideation competition,
post your idea and
… win!
Welcome
to Innovationskraftwerk
Competitions
What constitutes comfortable and affordable living in an aging society? Your ideas and visions for lifelong living situations are desired. Join in and win prizes worth a total of 6,500 Euros.
Let us know, which social challenge should be managed altogether and win an idea contest at the Innovationskraftwerk.
Be the first to influence and boost new innovations in the field of medical engineering
and be inspired by your everyday life.
Let your mind wander and possibly win prizes totalling 10,000 euro.
Around this seminal material and the entire
fiber composite technology develop in the
next few years to about 30,000 jobs.

Find the right job title for the new professionals
and win prizes of a total value
of 10,000 euros!


Let us know what Hermes could do for you to arrange your every day life easier and more attractive! Design your future supply of services and win prizes that have a total value of 10.000 Euro.
What would you do with DEGAROUTE®?
Where else would you use road and area markings?
How can DEGAROUTE® enhance safety?
What properties are needed for this? Find new places, where markings are currently missing, develop new functions for DEGAROUTE® and win prizes with a total value of 12.000 €.
Plastics are intelligent materials. One of their smart qualities is shape memory. It enables them to assume new forms or morph back into predetermined shapes by changes in temperature alone. This unique property has opened a whole new field of unexplored applications.
Help us contribute to this path-breaking work for a chance to win cash prizes totalling € 12,000.
What do you expect from sealants and adhesives, potting compounds and elastomers in the future? How should they be designed and what properties are needed? What kind of applications can you imagine? What are unsolved problems or open questions? Help us to create a future vision and win prizes that have a total value of 12.000 Euro.
Help to develop a joint vision of the future and win prizes that have a total value of 12.000 €, win a VIP attendance in the stadium of the current German soccer champion Borussia Dortmund and present your idea to the executive managers of Evonik Industries within the framework of a ceremony.
Two outstanding materials come together: carbon fibers and concrete form the new composite material CARBOCRETE*. The possibilities of CARBOCRETE* are infinite. Get creative and come up with some new ideas for using CARBOCRETE*. No idea is too outlandish! The best ideas will be awarded total prize money in excess of €15,000. You've got to be in it to win it!
Desertification is one of our major challenges and already poses a serious threat to human living conditions. One of the primary drivers of this development is progressing climate change. How can we counteract this by conserving resources? Help to reclaim fertile ground in Africa and the Middle East with ideas in the areas of renewable energies, water technology or architectural infrastructure. Join the challenge and win prizes of up to €15,000.
We will award 3 additional weekly winner up to 4 March 2012. New ideas can be submitted, but without participation on jury-evaluation.
Les participants francophones sont fortement encouragés et invités à soumettre leurs idées dans leur langue maternelle sous la rubrique 'New Idea' en fichier attaché sous format pdf.
بامكان المشاركين الدين يتحدثون اللغة العربية تقديم افكارهم بالعربية تحت بند"فكرة جديدة" فى ملف المرفق بصيغة بى.دى.اف وشكرا
Join in and win a fascinating day for you and your team with Wella, a personalized styling consultation and the participation in a creative workshop with our Wella specialists and prizes worth over € 13,000.
Get working on your ideas on how to communicate Germany's image to the world in the future. The producer of the best idea will win a 1.000 € euro cheque from the "Deutschland - Land of Ideas" Initiative and be involved in project development if his/her idea is implemented.
Submit entries now and win prizes up to 15,000 for the best ideas.
Welcome to the first Open Innovation Platform, which addresses not only solution processes in business and industry but also scientific, social and political questions.

You, the idea seekers and givers, are the people who put the 'Ideas' into "Land of Ideas". It is you who will be coming together in our 'innovation powerhouse'. Ideas will crystallise, fostering in Germany a climate in which innovation can thrive - both at home and abroad.